The Best Golf Course in Southern Ontario
The course at St. Thomas Golf and Country Club—or "Union" as it is called by its many fans—is without question one of the best designs created by Canada's top golf architect.

Ranked #43 in Canada by SCOREGolf, it showcases the genius of its designer, the famed Stanley Thompson, and continues to shine, with top amateur golfers contesting the Ontario Amateur at the course in 2018.

Routed through undulating parkland, the course demands accurate tee shots, precise distance control, and soft hands around the greens. At the same time, St. Thomas is an enjoyable experience for golfers of all skill levels. The competitive player will enjoy the strategy required around the challenging variety of holes, while the more casual golfer will find receptive landing areas, few forced carries, and the opportunity to play the whole round with a single golf ball.

Oh, and did we mention it is always in tremendous shape, with some of the purest greens around? That's St. Thomas.

In recent years the course has been lovingly restored under the watchful eye of Ian Andrew, one of the best golf architects in the business.
As a member at St. Thomas G&CC, you'll have full access to one of Canada's best courses that has delighted and challenged golfers for more than a century.
"St. Thomas was always a well taken care of course from maintenance standpoint as well. Of course, it was my good buddy Brennan's home course and we played many junior tournaments there years ago. Makes me want to play it again."
"You can't let up on this golf course."
"St. Thomas is a wild ride of a routing."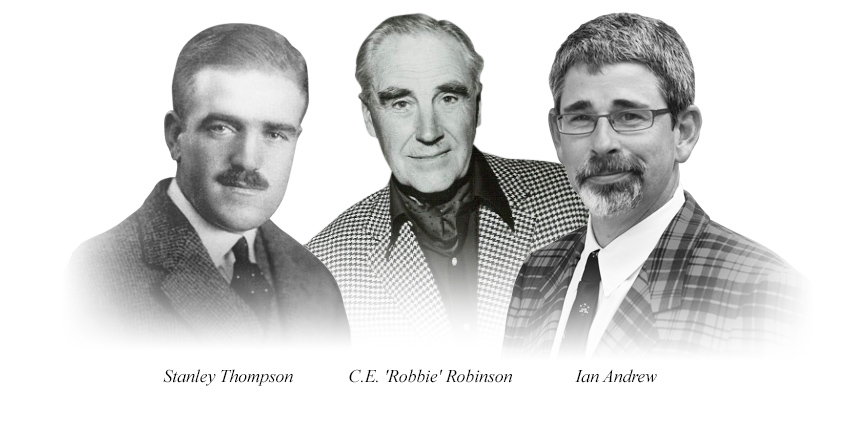 The Designers
The current version of St. Thomas is a testament to the genius of Stanley Thompson, and the architects who have followed, namely Robbie Robinson, and Ian Andrew.

There is little question Thompson is the top Canadian golf architect of the 20th century. His best work—the so-called "big five" of St. George's (formerly the Royal York in Etobicoke, Ont.), Cape Breton Highlands Links (Ingonish, NS), Jasper Park (Jasper, AB), Banff Springs (Banff, AB), and Capilano (North Vancouver)—are important as touchstones of the best golf in Canada. Two of these courses have been recognized as being part of the Top 100 in the world by Golf Digest (St. George's and Highlands Links), and most lists of the best courses in Canada will include several of these in the Top 10. St. Thomas ranks right there with them.

After Thompson's death in 1953, the course was renovated under the watchful eye of his protégé, Robbie Robinson, who reworked several holes. In recent years, noted Thompson expert Ian Andrew has dutifully restored the vistas and kept the course's cohesive nature intact.
Women's Golf
Women are a central part of what makes St. Thomas a great club.

With two women's leagues—which run on Tuesday mornings and afternoons throughout the season—St. Thomas ensures the club's female members can engage in competition and camaraderie. The morning league involves 18-holes, while the afternoon is nine. The Afternoon League hosts two match play cup competitions, which also run between late May and early September and over the month of August.
Junior Golf
From summer camps to offering an academy for junior members, St. Thomas has it covered when it comes to young people entering the game. Our junior programs are targeted to the St. Thomas membership, which has sent 17 golfers to college on scholarships. Graduates include Jace Walker, a former Mackenzie Tour/PGA Tour Canada player, and Lisa Maunu, who played at Notre Dame before moving to the LPGA Futures Tour.
Tournament Thursdays
Outstanding service. Superb food. An award-winning golf course. Our strength is in the details, guaranteeing your guests a great day on our course, ranked #43 in Canada by SCOREGolf. With options ranging from involving our PGA of Canada staff on course through to having clinics and tips for your guests on the range before you tee off, our leadership team will come up with inventive ways to make your event stand out. A private club, St. Thomas hosts outside tournaments on Thursdays throughout the season. Email Tim Moore, our General Manager HERE, for more details.